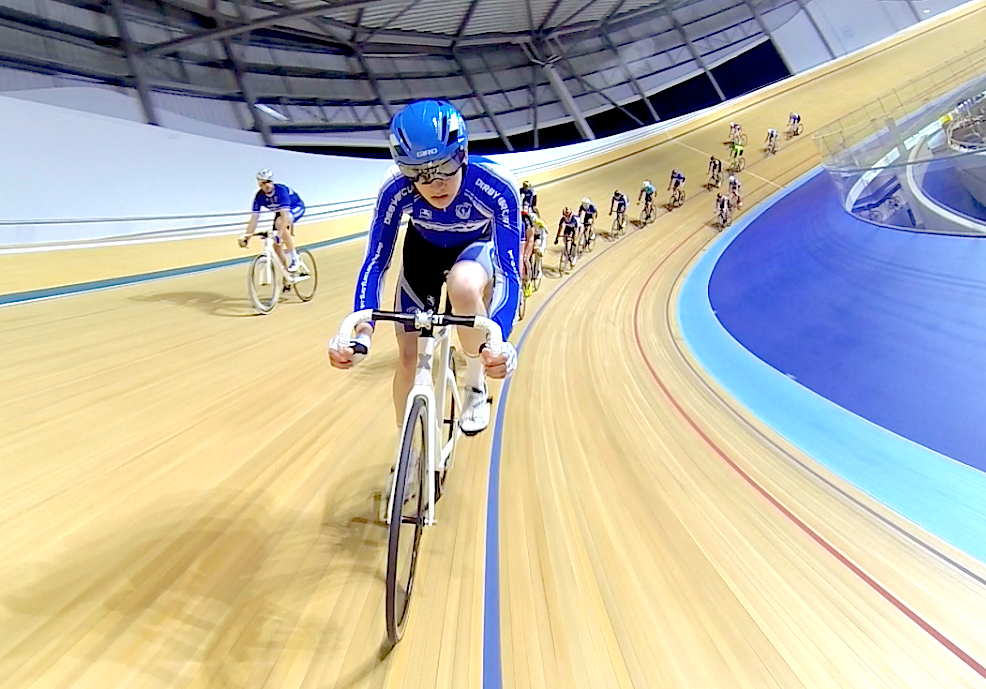 Derby is fortunate to have a top class Velodrome in the city which opened in 2015. Derby Mercury has riders participating in Track Cycling at all levels from Club Riders up to World Champions.
There are lots of ways to access / ride the Velodrome.
Derby Arena offer Taster sessions for beginners leading to a 2 stage Accreditation process. This then allows you to access the Arena SQT sessions.
There are three Track Leagues which run at the Arena which are all supported by Derby Mercury Riders
Derby Mercury has sessions on a Wednesday evening for GoRide Youth and Senior riders as part of the City Council Club Cluster.
The GoRide sessions are from 6 to 8pm and to access these sessions you need to talk to one of the GoRide coaches  – more information is here GoRide Track
The senior sessions are 8 to 10pm every 4 weeks – more information is here Senior Track Session