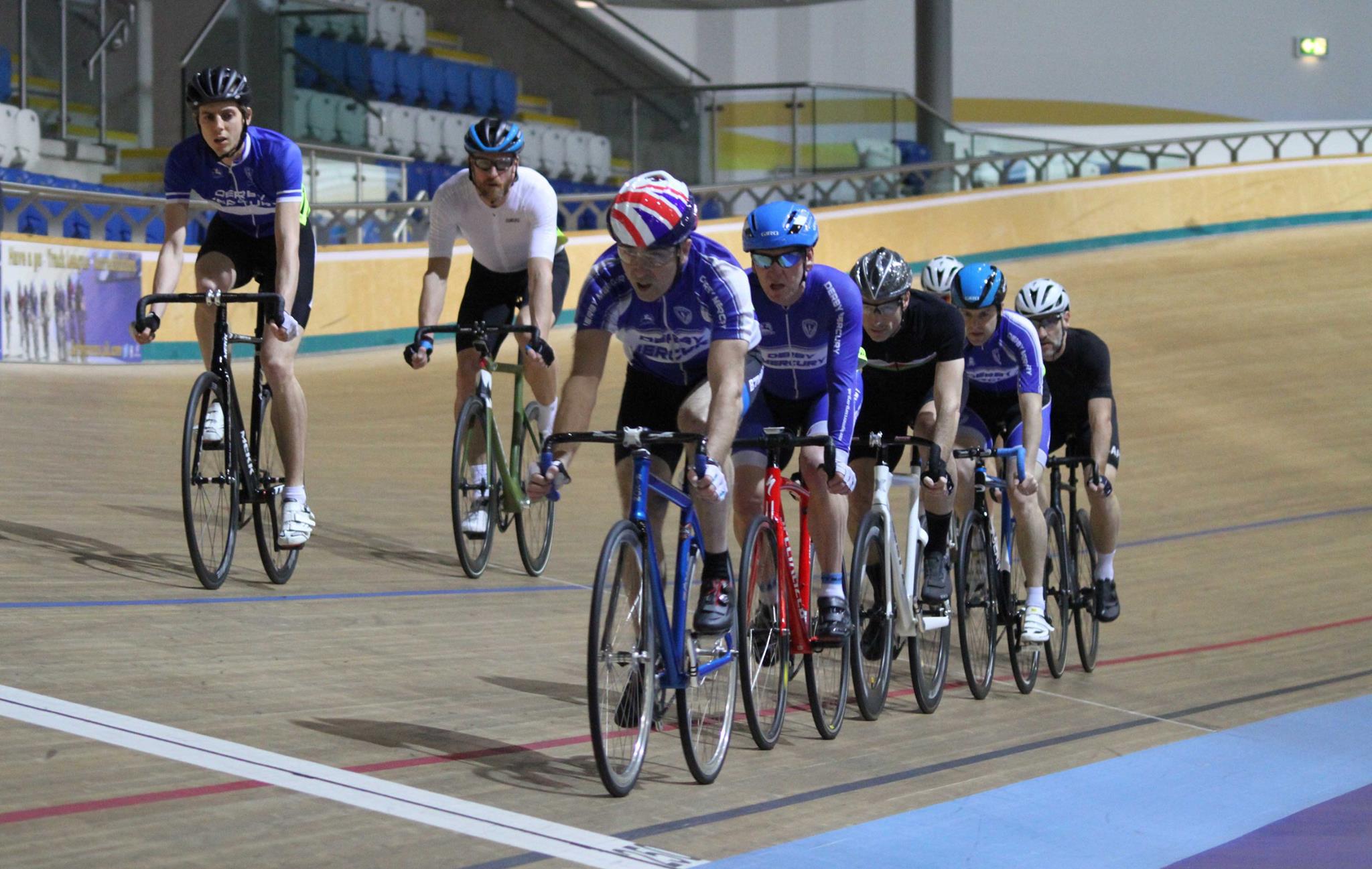 Derby Mercury Velodrome Sessions
Derby City Council have allocated Wednesday nights as 'Derby Night' at the Arena / Velodrome. This gives access to the track to local Derby club members. The evening is split into two parts, 6pm to 8pm is GoRide Junior/Youth and 8pm to 10pm Seniors.
The GoRide sessions are organised separately by the GoRide coaches.
The allocation for the Senior session is spilt across the four Derby City cycling clubs. These are Cycle Derby CC, Cycle Mickleover & Cyclo Monster, Derby Mercury RC and South Pennine CC. Each club is responsible for organising their own night on a 4 week rotation.
The Derby Mercury session is open to DMRC members and spaces are allocated on a 'first come first served basis.
If you would like to ride with us please drop an email to  [email protected] and we can add you to the list.
The date of the session are on the Derby Mercury  Club Calendar.
How Each Session Works.
The sessions will be run on a standard Cluster format with 2 riders groups of 16 or 20 riders each riding in 20 minute blocks i.e. 1 hour total riding time. The session are kindly  coached by our own club Coaches. We do change the session formats during the year when the numbers are lower.
We email riders approx 2 1/2 weeks before the session with the details and also send a Teamer request to allow the riders to Accept or Decline the invitation. Teamer is an online team management tool which allows the organisers to easily manage the riders.
We then send an email on the weekend before the session with the final details and cost. We try to keep the cost as low as possible but we need to break even.
On The Night
If you have requested a Hire Bike / Shoes you will need to pay for them at Reception before the start of the session
Signing on and payment will be in the  riders D.
You need to be ready at 7:45pm for a Riders Briefing with the Coaches.
If you have any questions please contact us at [email protected] .