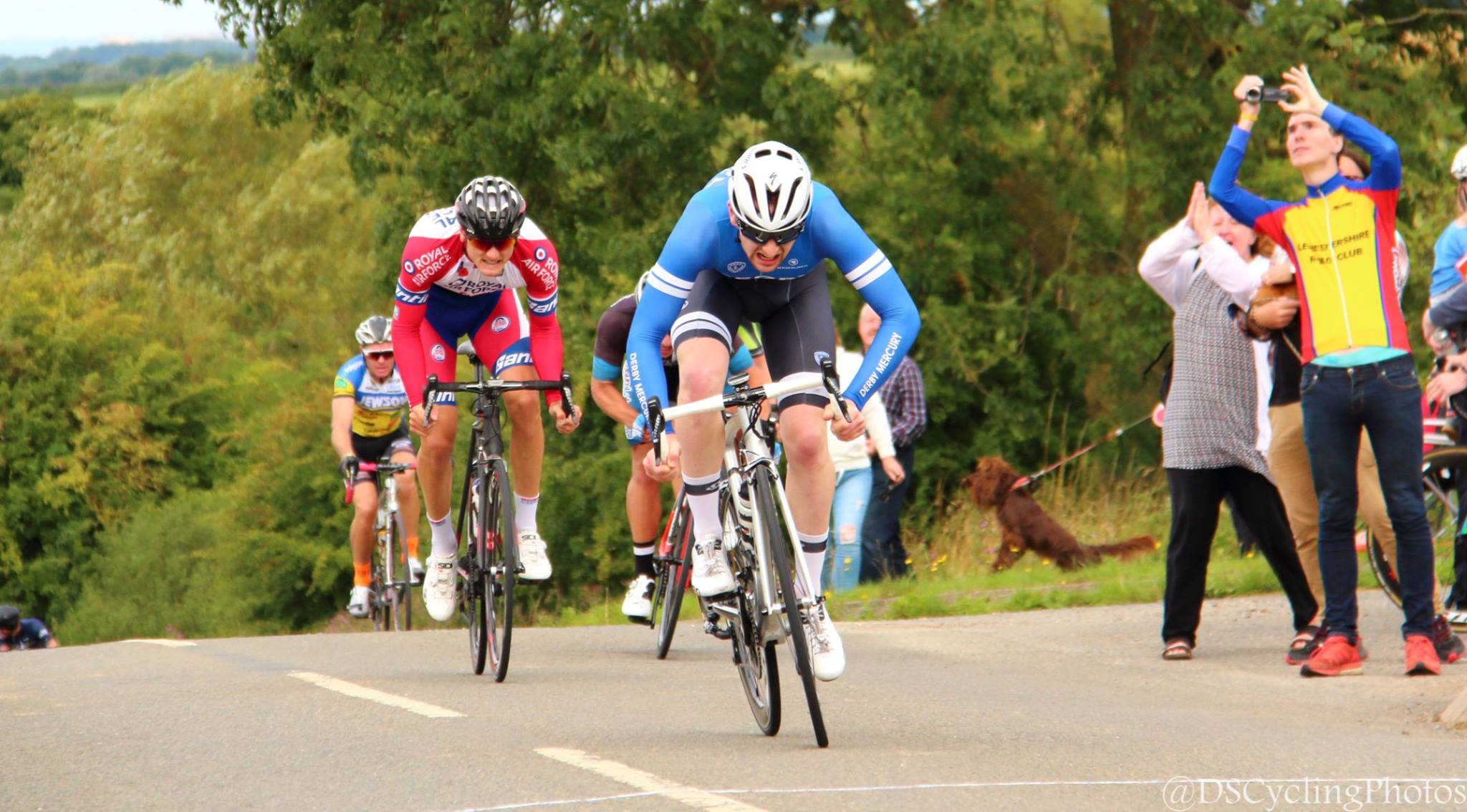 Road racing is mass start racing, usually on roads but often (and for under 16s always) on closed circuits built for cycling or motor racing.
It's commonly seen as the pinnacle of cycle sport, the most famous names in cycling made their names in road races such as the Tour de France or Paris Roubaix. It demands a full range of attributes from its competitors with endurance, skill, power, bravery, cunning and a measure of luck necessary to cross the line first. Amateur road racing doesn't have the profile of its professional counterpart but for those that take part it is often a passion that goes beyond being a mere hobby. Derby Mercury is one of the most active clubs in the local road racing scene for adults and youth. As well as a growing contingent of road racers we promote races, run coaching sessions and of course have club training rides.
In recent years we have had riders from fourth through to first category and a growing number of over 40s competing in veterans racing. New riders are always welcome whether they are strong experienced racers or newcomers to the sport. As a traditional club rather than a sponsored team we want riders who want to ride with us rather than for us. As cycling has boomed the club has grown massively and members are active in all aspects of cycling but within that we want to grow a team spirit amongst those who race by training and racing together.
For younger riders Derby Mercury is a great club to race for. As a GoRide club we have a large contingent of young riders through kids not long off stabilisers to Juniors at 16 and over. Youth coaching continues every week all year and there is a great team of coaches who volunteer their time and experience. However far you want to go in the sport you can be sure that racing for Derby Mercury is amongst the best places for a young rider to be.
If you have any questions about getting into road racing don't hesitate to contact the club road race secretary via this website or come down the youth coaching on a Wednesday or club house on a Tuesday.